Since 1882, Bar Keepers Friend has been the "Can Do Cleanser." Available in either powder or liquid, Bar Keepers Friend has millions of loyal users who give credence to the motto, "Once Tried, Always Used." Bar Keepers Friend is a premium all-purpose cleanser that works without chlorine bleach for everyday cleaning and tough stains including lime and rust.
The same non-bleach formula that put a shine to the brass rails of taverns at the turn of the century is used in households today on stainless steel, porcelain and ceramic surfaces among many others. Today, Bar Keepers Friend is still made in Indianapolis and is found at retailers throughout the world.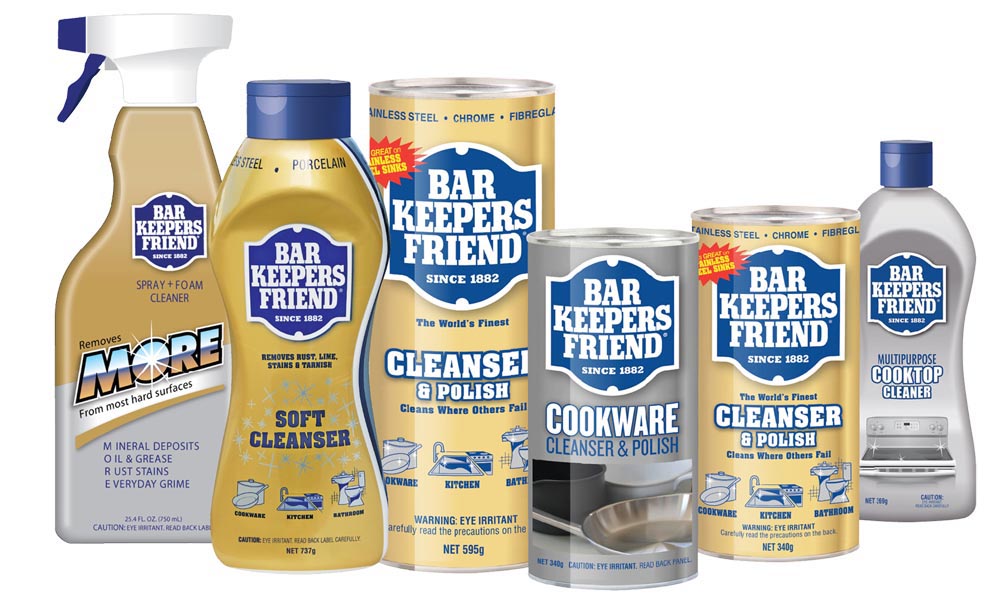 Download Catalogue
Download Retail Price List
Download Commercial Price List
For all stockist information please contact our area representatives.
(NSW/ACT) 0413 446 212 – Sez Dogan
(QLD/SA/NT) 0413 446 214 – Cheryl Frizzell 
(VIC/WA) 0403 069 892 – Connor Sweeney
(TAS) 0413 446 216 – Marnie Semmens
Or please contact Oppenheimer on:
Phone: 1300 130 952
Email: marketing@oppenheimer.com.au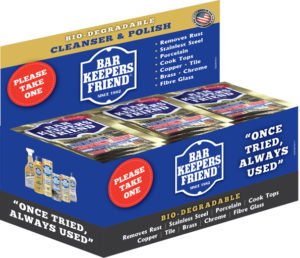 Display Material
(43cm w x 34cm d x 145cm h)